• chili peach • shrimp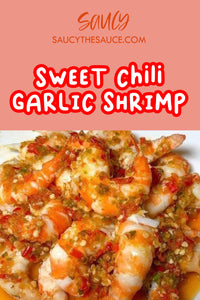 Peach Thai Chili Garlic Shrimp Recipe is one of the easiest, tastiest, and most flavorful shrimp recipes you can make at home. The sweet and spicy sauce is perfect on its own. This recipe is easy to make, but if you want to cut down on the preparation time, you can buy frozen shrimp instead of fresh. Just make sure that they don't have any added salt or sugar! Ingredients: 1/2 lb shrimp, deveined and shelled, with tail on 3 cloves of garlic, minced 2 Tablespoons oil 1 tsp black pepper 3 Tablespoons Thai Chili Peach Hot Sauce 1 Tablespoon...
---
• shrimp
Cocktails are mixed drinks usually served cold, often mixed with ice or blended with ice. Shrimp Cocktail is a delicious and healthy seafood appetizer recipe that is simple to make. Shrimp cocktail is a delicacy more popular in the United States of America than anywhere else. This can be attributed to the fact that this dish is widely served at formal parties, special occasions and at banquets. The first reference to "shrimp cocktails" in the United States appeared in the New York Times in 1883. The recipe was simple: shrimps (the word prawns was not used until much later), salt,...
---
Prawns are madly delicious and you don't have to do much to enjoy their flavor. So, when making prawn tacos, it is important to make them simple and cook them well. Ingredients: 1 Corn on the Cob 1 Tablespoons Butter 1 12/ lbs Jumbo King Prawns 1 ½ Tablespoon Chili Powder 4 Cloves Garlic, diced 2 Tablespoons Olive Oil 1/2 Lime 1 Tablespoon Saucy Jalapeno Tomatillo Hot Sauce Salt Pepper Directions: Over high heat, get the corn charred. Just as the corn is reaching perfection, brush with a mix of melted butter and ½ tablespoon chili powder.  Pull your corn off...
---
• Hot sauce • jalapeno • shrimp
Spicy grilled shrimp is a very easy-to-make recipe and packed with a whole lot of flavors.  This recipe is perfect for those who want to throw a smokey dinner.  Saucy Jalapeno Tomatillo hot sauce is a perfect complement for grilled shrimp.  Ingredients: 2 lbs. shrimp, peeled and deveined 3 tablespoons lemon juice 1 tsp kosher salt 2 tablespoons Saucy Jalapeno Tomatillo Hot Sauce ½ tsp garlic powder 1 tsp black pepper Directions:  In a small bowl mix Saucy jalapeno tomatillo hot sauce, salt, pepper, garlic powder, and lemon juice. Set aside about ¼ for the mixture for grilling Place the shrimp...